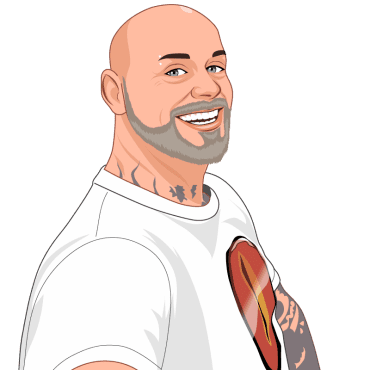 Mutation Creation
A small breeder with big expectations
Mutation Creation is the result of myself, Billy Rows, turning my love of keeping reptiles as a hobby into a business.  I have recently relocated the collection to an 1100 square foot facility located at 2175 Royal Windsor Drive on the second floor in Mississauga, Ontario.
We at Mutation Creation breed only investment-quality ball pythons.  We're located in the Greater Toronto Area, and are extremely passionate about the animals we work with along with being a part of this exciting hobby and business.
All of our stock comes from some of the top breeders in the United States, Europe and Canada. We are working with some high-end morphs and currently have a few incredible future breeding projects in the works.
Our animals are never over-fed or "power fed" to grow them faster and we use ARS Reptile Systems caging, which we feel is the best rack system available on the market today. We use Spyder Robotics Herpstat thermostat controllers in all of our racks as well as to control the ambient temperature. We also take additional steps to control our humidity levels with a Herpstat humidity controller.
More importantly, we ensure that our animals are cared for properly and are treated equally regardless of their price tag.
Mutation Creations has:
Invested in the best equipment and animals available.
Spared no expense when it comes to the well-being of the animals themselves.
Almost 20 years of experience breeding a variety of reptiles.
Placed a high value on continuing education using trial and error, hands-on experience, research and open communication with other breeders to learn as much as possible while continuing to offer only the best.
For more information, please email us at: info@mutationcreation.com